PT-SW Jessup Amps Amplifier Switching Systems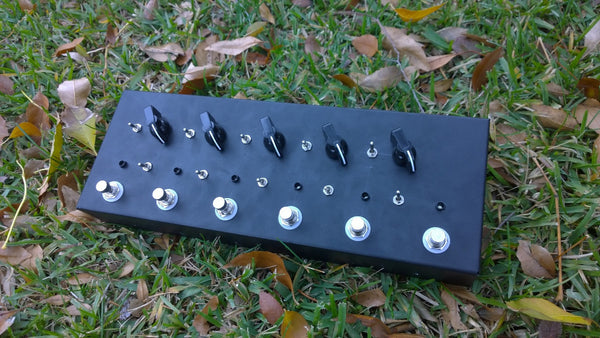 Sold Out
In about 2 weeks we will have a new design. 1U rack mounted 7 amp switcher.
There will be a option in the future to have a small footswitch if needed.  This way you can switch or combine any amp you need, and they will all be plugged into a rack unit that is close to your amps.
All products are pre built and will ship next day, please see availability on our PRE BUILT READY TO SHIP PAGE, we put everything that is finished on that page only.
We also put stuff up on our reverb.com shop.  We only announce when pieces are listed on instagram and our newsletter, so subscribe or follow if you don't want to miss out.
Play Mulitple amps at the same time with the new Jessup Amps Amplifier Switchers
Available in 2, 3, 4 and 6 way Switchers
Specs:
-Rugged Steel Enclosure
-Powder Coated Black
-Highest Quality Transformers
-Isolated Outputs
-Reverse Polarity Switching on Each Channel
-Ground Lifts on Each Channel
-Volume Adjustment on Each Channel
-Internal Power Supply
-LED Indication for Each Amplifier
-Works With Bass and Guitar
1 Month Build Time
Ships FREE!