Pre Built Ready to Ship Jessup Amps BT-01 100w dr-103 (hi-watt clone)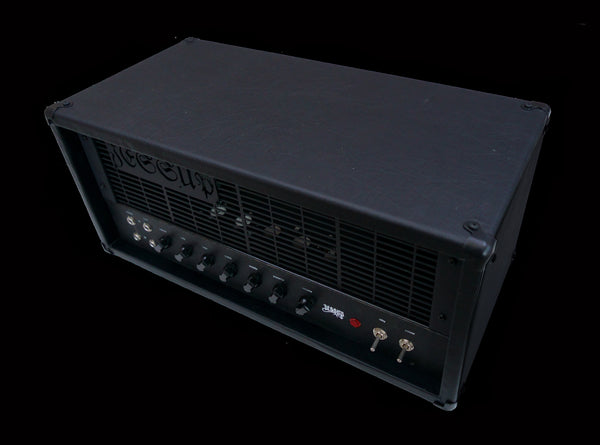 Sold Out
All items in this section are pre built.  
Everything has been fully tested and still requires 3 days shipping/handling time.
Free shipping inside the USA on all orders from the Ready to Ship page!
The items enclosures may have blemishes but are still fully functional and brand new, please email contact@jessupamps.com for more information.
The Amplifier in the picture is the one you will get and it is the only 1.  Once it is gone its gone!
Hiwatt DR-103 replicated wiring, transformers and components.
Designed and crafted by James Savulescu.
Specs:
Carbon Composition Resistors
Orange drop USA made Film Capacitors
Vintage handpicked and closely matched GE power and pre amp tubes
Steel chassis (black zinc plating)
High quality tube sockets
Counter bored knob holes for flush knobs
Custom screen printing of the knobs on the wood frame below each knob. 
Custom Screen printing on the back of amp chassis, labeling the impedance, fuses, etc...
Custom LED strip inside cabinet engaged when amp is put into standby mode. (instead of using a colored front lamp switch)
All heads listed here come with a standard Hard Maple dyed Black wood cabinet.  If you want a exotic wood cabinet, you will pay the price as indicated and pay the additional cost once it is done.
contact@jessupamps.com