Pre Built Ready To Ship Jessup BT-06 Model T 20w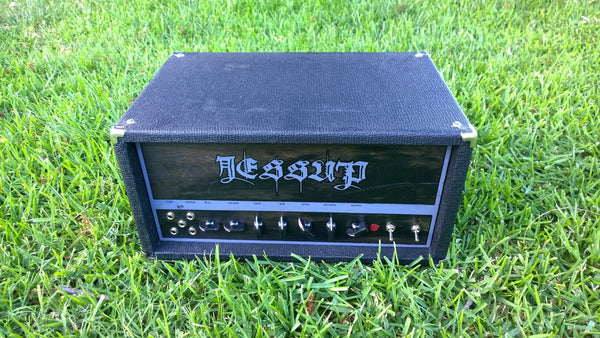 Sold Out
JESSUP AMPS IS PROUD TO BRING YOU A ONE OF A KIND BEAUTIFUL 20 WATT AMPLIFIER.
This has SUNN MODEL T pre amp, with a 20w  2x el-84 power section!  It is a exact replica pre amp of the Sunn Model T.

THIS IS THE LAST ONE OF THE BATCH FOR THIS MONTH AND WILL SHIP IN 2 WEEKS FROM PAYMENT RECEIVED.
All parts have been carefully picked to guarantee a unique and great sounding amplifier.
This is built using 3 different PCB's, one for the power section, one for the pots and one for the preamp.
The PCB's have been carefully designed to make maintenance a breeze.  They are think FR-4 pcb's with 2oz copper tracings!
Carbon Composition Resistors or equivalent
F&T, Sprague or Samwha filter caps
Orange drop, Mallory or similar USA made Film Capacitors
Brand New JJ or Similar Brand el-84 and 12ax7 pre amp tubes
Heyboer Transformers or Mercury Magnetics
Maple Domestic Plywood cabinet
Steel chassis (black powder coating)
High quality tube sockets
Aluminum face powder coated or anodized with screen printed logo and labels
Custom Screen printing on the back of amp chassis, labeling the impedance and fuses, etc...
Custom machined grill on back
The picture in the listing is of the prototype and the ones that will be built and shipped will look similar