Pre Built Ready to Ship Jessup Rat clone LM308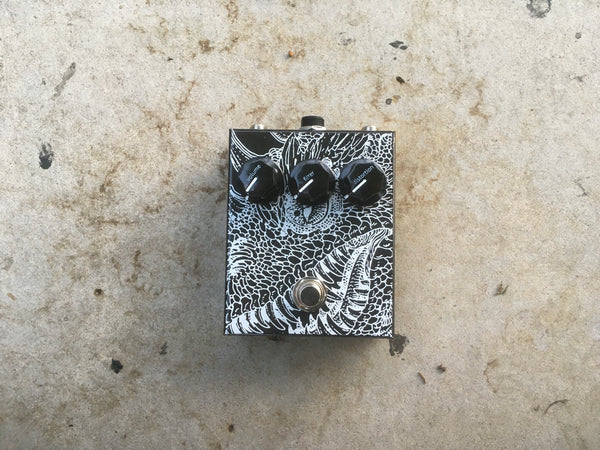 Sold Out
This is the pedal you will get.  It is finished and ready to go.  It will ship next day.
These pedals are housed in a heavy cold rolled steel custom designed enclosure. Laser cut with a interlocking dust proof lid.
All enclosures are hand screened with artwork as seen in the description drawn by Tim Lehi.
NOS capacitors and transistors throughout. Each clone has been meticulously tested and compared with the original pedal it is based off of and sounds identical.
We sourced NOS LM308 can type IC's for this pedal and we use NOS ceramic and film disc capacitors throughout. These parts make this a very faithful recreation of the original and has great tone. No modifications have been done to deviate from the original circuit.